Ioana Cioroi is am member of the "DUNAREA DE JOS'' UNIVERSITY GALATI, Department of Long Life Learning and Technological Transfer, University of The Third Age.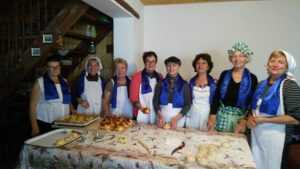 Who was the baking group?
The HAPPY CLEVER HANDS – a group of female retirees, students at The University of the Third Age.
Where did the baking action take place?
It take place in Elena's kitchen, a member of Happy Clever Hands group.
How many sparrows were baked?
300
Can you tell us about the baking action?
Our group discussed about what we have to do and made a plan with the steps needed to achieve our goal then started the action. The members of the Happy Clever Hands group bought the necessary ingredients, requested by the recipe. Then we gathered in Elena's warm kitchen where we made a smooth dough using the recipe of the Danube Sparrow and let it to rest for about an hour then we followed the modeling stages of the sparrows, decorated with a touch of crystal sugar and baked into the preheated oven. When they were done we put in their beaks European Union's flags.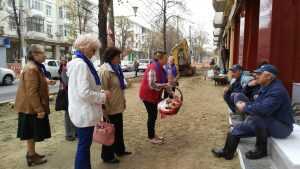 For whom did you bake?
We baked Danube Sparrows for our new colleagues at the University of the Third Age, for unknown people on the streets and for the workers on a site in our city.
Why did you select this recipient group? What are the reasons?
We chose to share the Danube Sparrows with our new colleagues to give them a nice welcome and to help them better integrate in our community. Sharing sparrows with unknown people on the streets it was a gesture of human solidarity. And we shared sparrows with the workers showing them that we appreciate their efforts.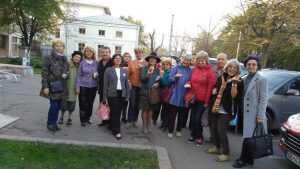 What emotions did baking and sharing trigger in you and the recipients?
beautiful colored and warm autumn day, after the classes, we shared sparrows with our colleagues, enjoying them, talking about Danube Sparrow project and the meaning of its motto: Bread sharing is caring! Then together we talked and shared sparrows with unknown people and the workers.
Bread sharing is caring! Having mercy and giving love, making people feel accepted and that they matter for the others, all this turned this day into a celebration of joy.