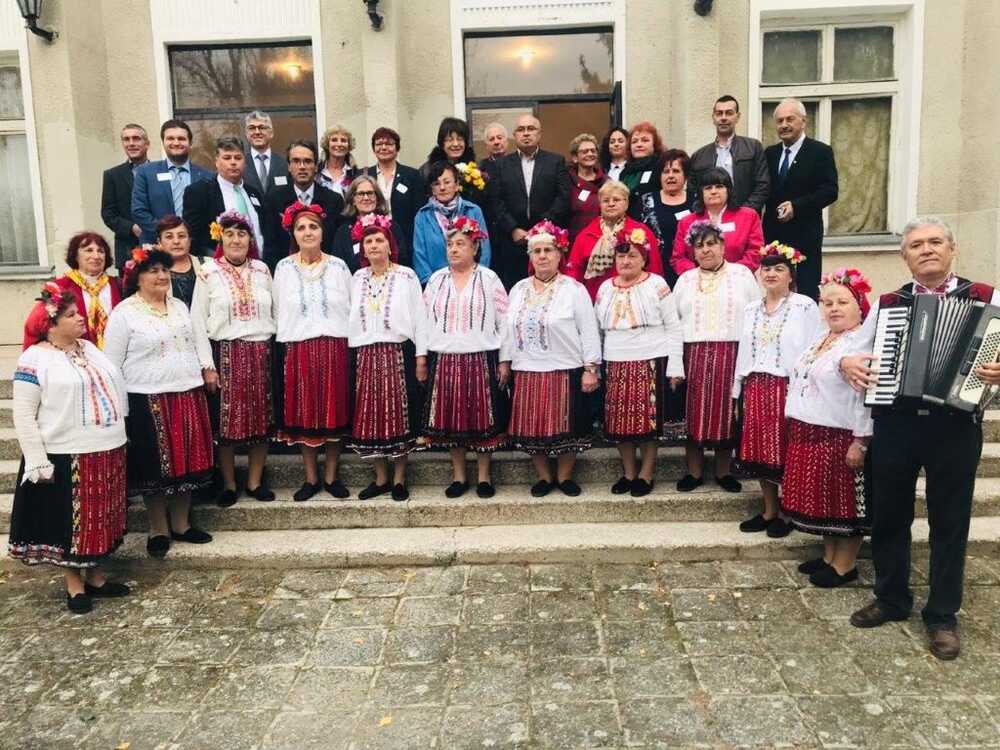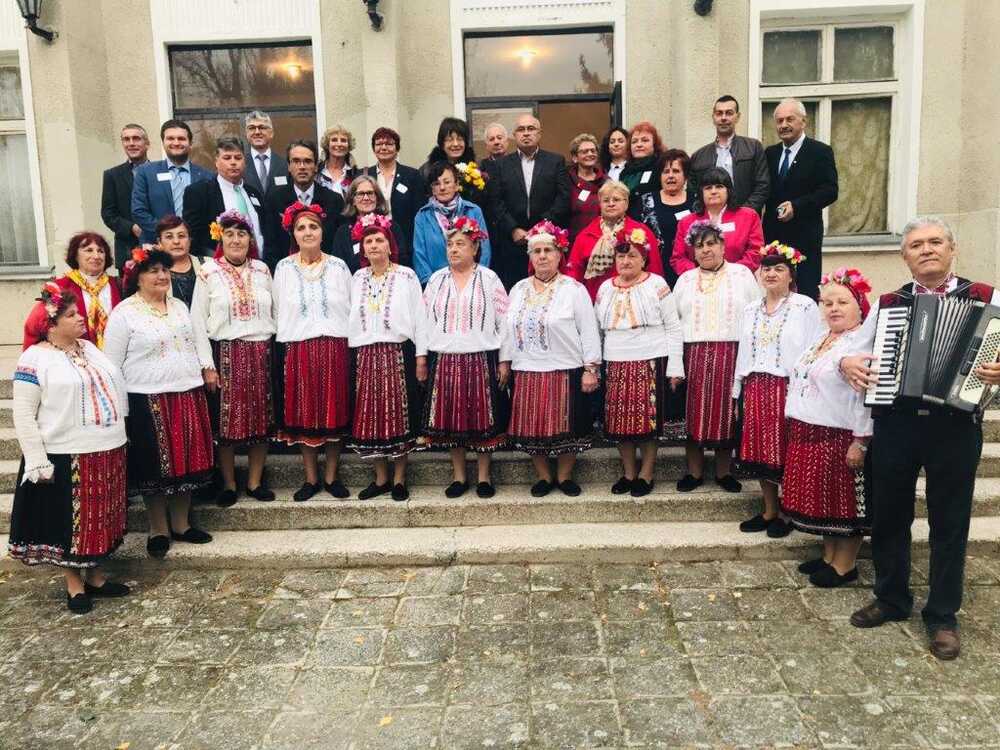 The subject of civil society cooperation in the Danube countries attracted much attention of the State Ministry of Baden-Württemberg.
From the 31.10. – 2.11.2018, Mrs. Gisela Erler, the State Counsellor for Civil Society and Civic Participation together, visited with a 12-person delegation selected civil society projects in North East Bulgaria. Amongst the delegates were two members of the state parliament, the Lord Mayor of Ellwangen, representatives from the ministry and three representatives of civil society projects including Mrs. Stadelhofer as the Chair of ILEU e.V. and the Coordinator of the education network Danube-Networkers.
In Babovo, a borough of Slivo Pole in the district Ruse, the delegation had received a friendly welcome from the Bulgarian participants of the project Bread Connects with bread, raki and songs. The speeches and an extra-prepared exhibition informed the members of the delegation about how in the last years from the Danube projects coordinated from Ulm the excellent community cooperation between the University, the Pensioners' Club District Ruse, the Community of Slivo Pole and other boroughs came to being.
The Lord Mayor of Ruse, Plamen Stoilov, confirmed the fruitful cooperation in his talk with the State Councillor and the delegates. He welcomed Mrs. Erler's proposal to organize next year in Ruse the annual song contest Talent without Age as an international festival with participants from other Danube countries. This could be the beginning of a new trans-Danube series of events, which could then take place every year in another country, in 2020 at best in Ulm in the frame of the international Danube Festival Ulm/New-Ulm.
Mrs. Erler was enthusiastic about the work done by the District of Ruse and the project work of the Danube-Networkers in general, which she already had the opportunity to learn about personally during the last visit of the delegation in Novi Sad and Zagreb.
She concluded in Ruse: 'The cooperation and the engagement of the local authorities and the non-governmental organisations from Baden-Wurttemberg and Bulgaria make important contribution to the improvement of the changes and the perspectives of the local population.'
Through innovative activating methods in seniors' education and intergenerational learning, social participation and strengthening of European consciousness are actively fostered.